Lefebure.com
/
Products
/
Lefebure NTRIP Caster for FlexPak
The NTRIP Caster for FlexPak is an embedded network device designed to make your RTK correction data available to your users via the Internet. It was designed to be easy to configure, easy to connect to the FlexPak6, and with low power requirements.
Note: This product has been discontinued due to the FlexPak6 being replaced by the PwrPak7
Specifications:
- Supports one or two simultaneous data streams.
- NTRIP v1 compatible
- Maximum of 20 simultaneous client sessions
- Optimized data packetization for improved network performance
- Password protected configuration can be done from anywhere on the Internet
- 10/100 Ethernet with auto-MDIX
- Uses less than 2 watts of power
- Runs on 7-30 volts DC, reverse polarity protected.
- Same footprint as the FlexPak6 for easy mounting
- Designed and manufactured in Cedar Rapids, Iowa, USA.
While this caster is designed specifically for the FlexPak6, it can be used with any RTK base station that provides correction data via RS-232. Note that you may have to make a custom cable to get data and power on the proper pins, or power it with a power supply connected via the power jack on the side.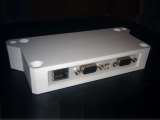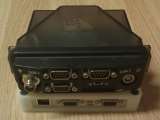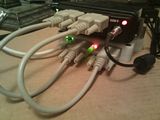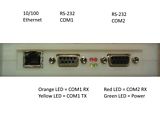 Support:
-
Current Firmware
- version 2016.04.22 -
Release Notes
-
IP Configuration Utility for Windows
-
Firmware Loader for Windows

DE9-F Pinout:
| | | |
| --- | --- | --- |
| Pin | COM 1 | COM 2 |
| 1 | NC | NC |
| 2 | COM 1 TX | COM 2 TX |
| 3 | COM 1 RX | COM 2 RX |
| 4 | Power In * | Power In * |
| 5 | Ground | Ground |
| 6 | NC | NC |
| 7 | NC | NC |
| 8 | NC | NC |
| 9 | NC | NC |
* Voltage input 7-30v DC