Lefebure.com
/
Farming
/
2008
/
November 2008
2008-11-30
It started snowing last night, but the STX didn't stop until this morning. As you can see, there is no problem seeing where you've already been.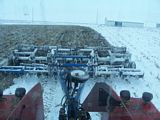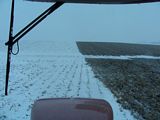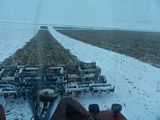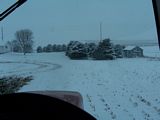 ---
2008-11-28
The NH3 is basically done. We're still busy doing tillage. The forecast says the ground will be froze soon, so we're trying to do what we can. Everything in agriculture is a race against time.
---
2008-11-26
Bales of corn stalks. It is amusing to watch 3 balers going in the same field. Sometimes they run 4 together.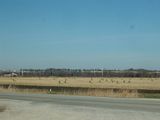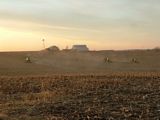 ---
2008-11-23
Finished up corn this afternoon, and took the combines back to the shop for some maintenance before they get put back in the shed. It was a relatively warm day today, and the ground thawed out enough to get the NH3 rolling again late this afternoon.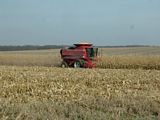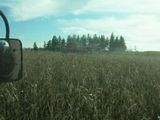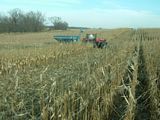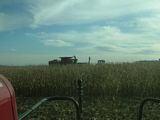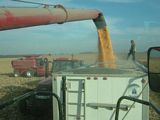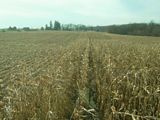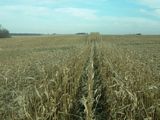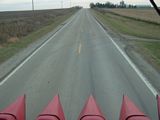 ---
2008-11-22
We're down to about 50 acres of corn left. The ground was froze deep enough today that we didn't do any NH3.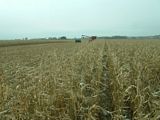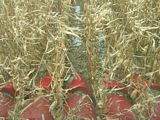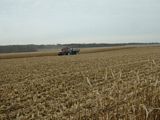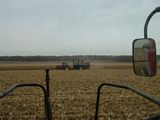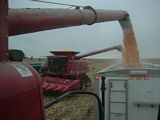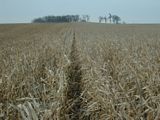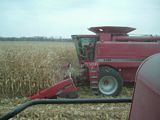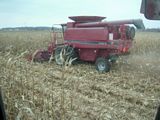 ---
2008-11-20
Ok, it was cold today. Temps were right at freezing, but the 25 MPH wind makes is pretty miserable to stand outside for any length of time. NH3 is still rolling along, but it is pulling hard this year. There is about one inch of frost in the ground, so that isn't helping anything. Our STX is getting a work out. As for corn harvest, the end is finally in sight.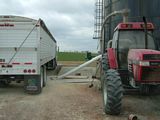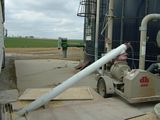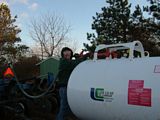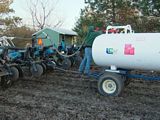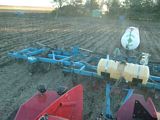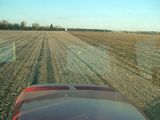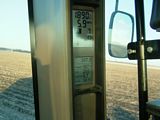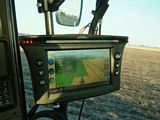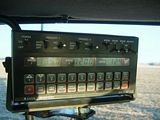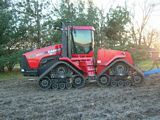 ---
2008-11-19
Started on NH3 today. The bottom 3 pictures are from a
hedge apple
tree that is in the fence row of this field.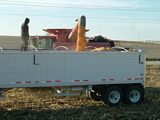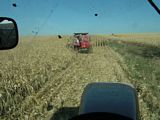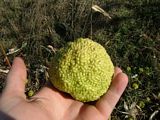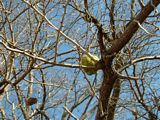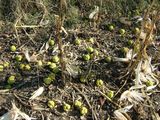 ---
2008-11-18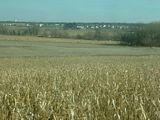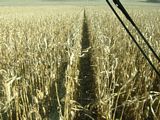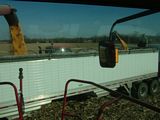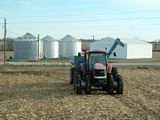 ---
2008-11-17
We keep crossing off fields. This cold weather has really slowed down the drying process, but we need to keep things moving. Picking 27% moisture corn at this time of the year isn't normal. Fortunately there were only a few acres of that stuff.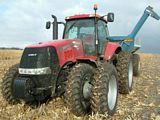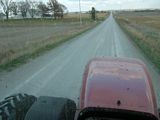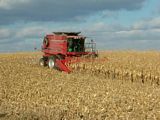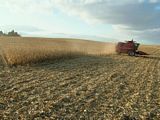 ---
2008-11-16
Local law enforcement had a lot of customers today. Working next to a big road is cheap entertainment.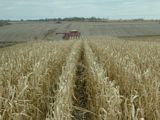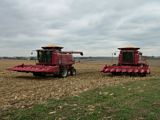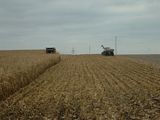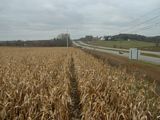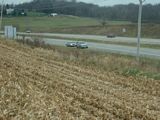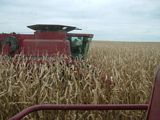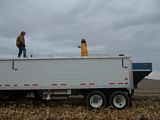 ---
2008-11-15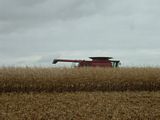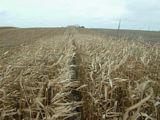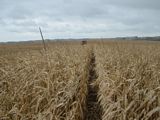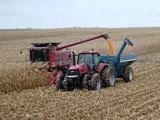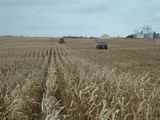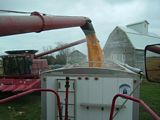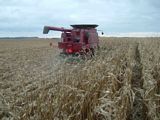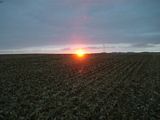 ---
2008-11-13
We were able to pick corn for a while today, but it started raining again mid afternoon. We also swapped some tractors around. The 2wd 7120 got moved to the stalk shredder and the 8950 got bumped down to wagon duty. The MFWD will help out now that we're playing in the mud. A new MX275 was brought in, which is pulling the grain cart. It sits a bit higher, so it is easier to see what is going on when filling the cart and loading trucks.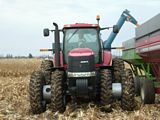 ---
2008-11-11
It started raining at about 3 AM this morning, so that is when the dryer got shut down. The temperature is just above freezing, so at least it isn't snowing. We are over half done with the corn, but that means we do have a a lot of acres to cover yet. The corn we picked today is about 20 percent moisture, so with the cold temperatures, the dryer is very hungry for fuel.
---
2008-11-10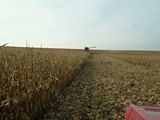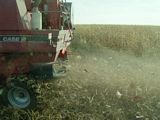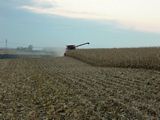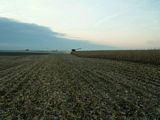 ---
2008-11-9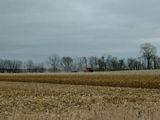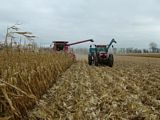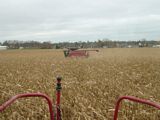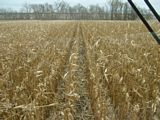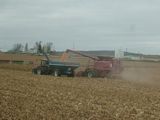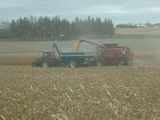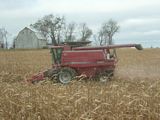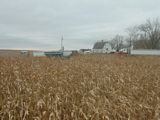 ---
2008-11-8
Today I went to the 2008 National Farm Toy Show.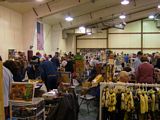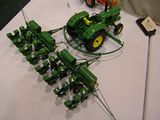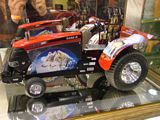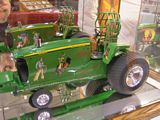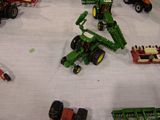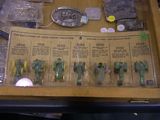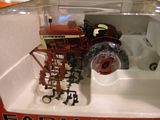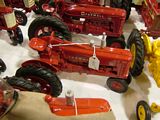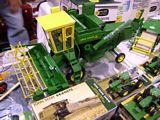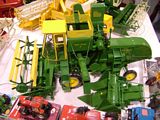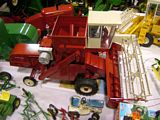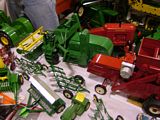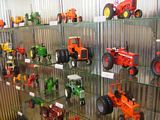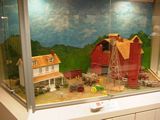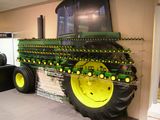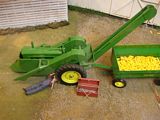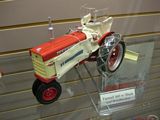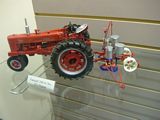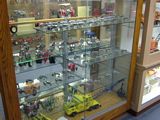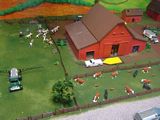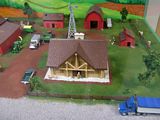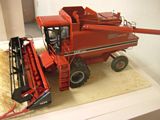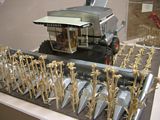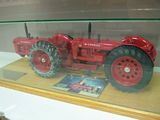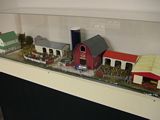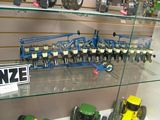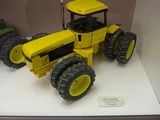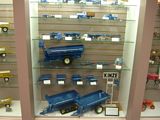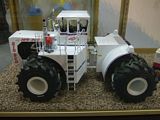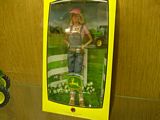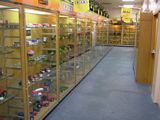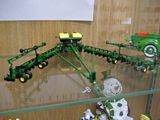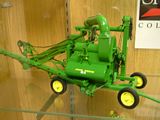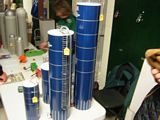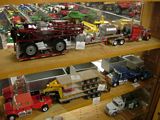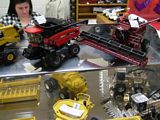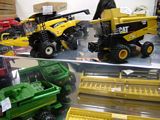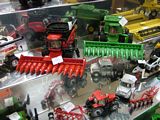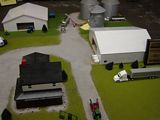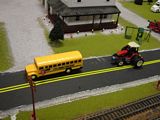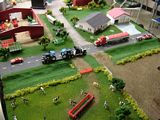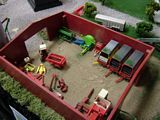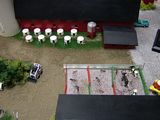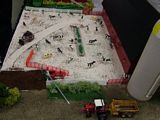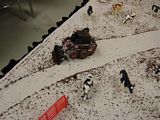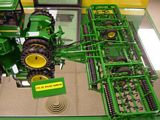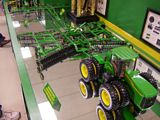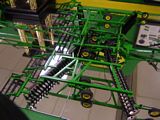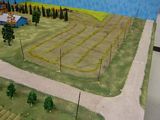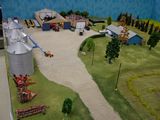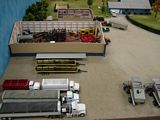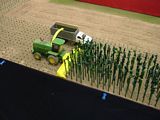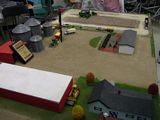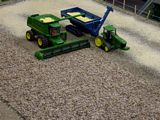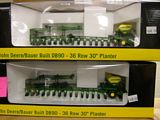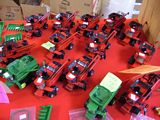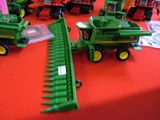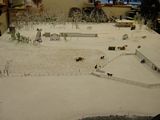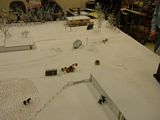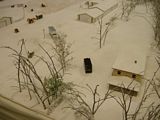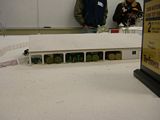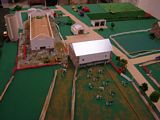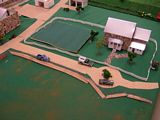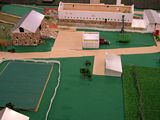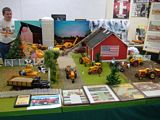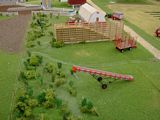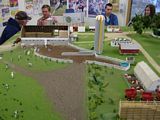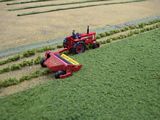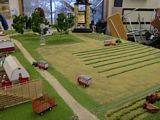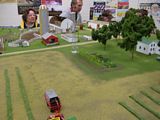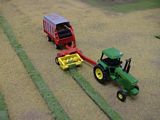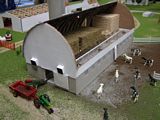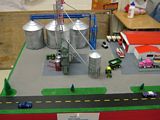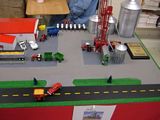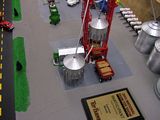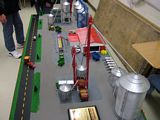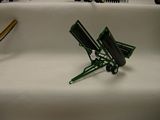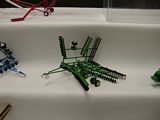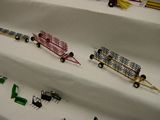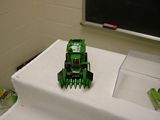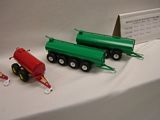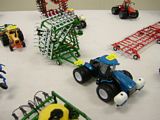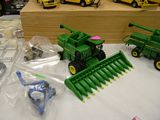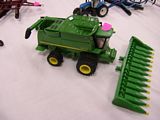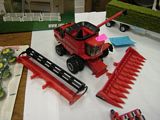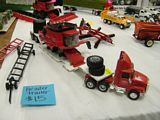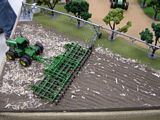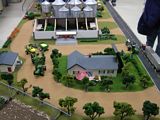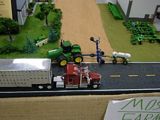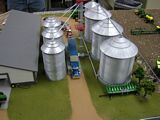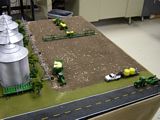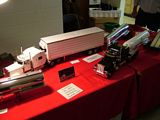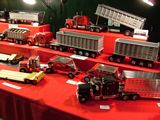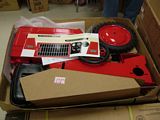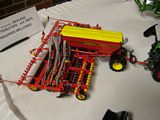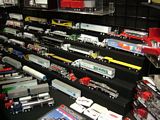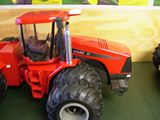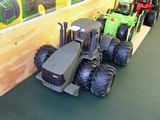 ---
2008-11-7
We had some rain yesterday, so the combines didn't move. Still had a few hours worth of wet corn to dry, so the drier was busy. There are snow flurries in the air this morning, but there is still a lot of corn to pick. We might go play in the mud this afternoon.
---
2008-11-5
We have been making good progress, but rain is moving into the area. The weather has been beautiful for the past week, with temperatures well above normal.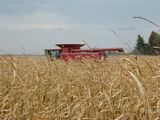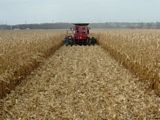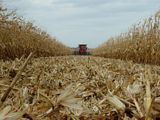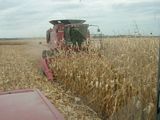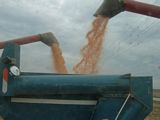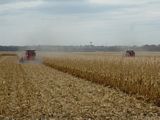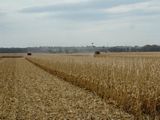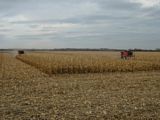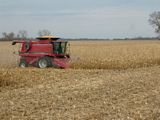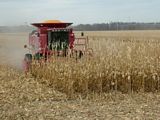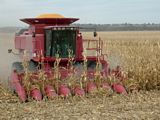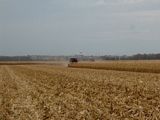 ---
2008-11-4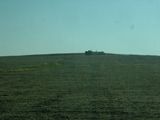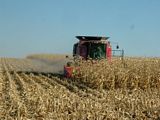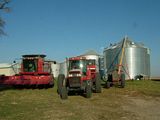 ---
2008-11-3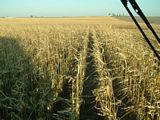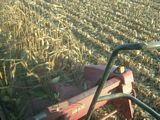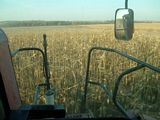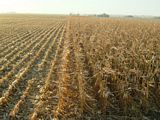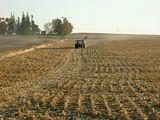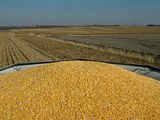 ---
2008-11-2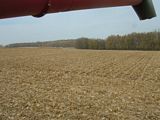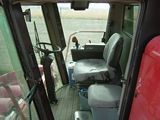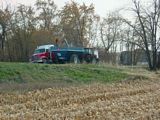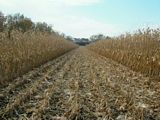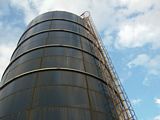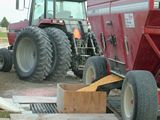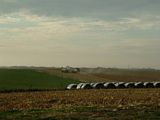 ---
2008-11-1